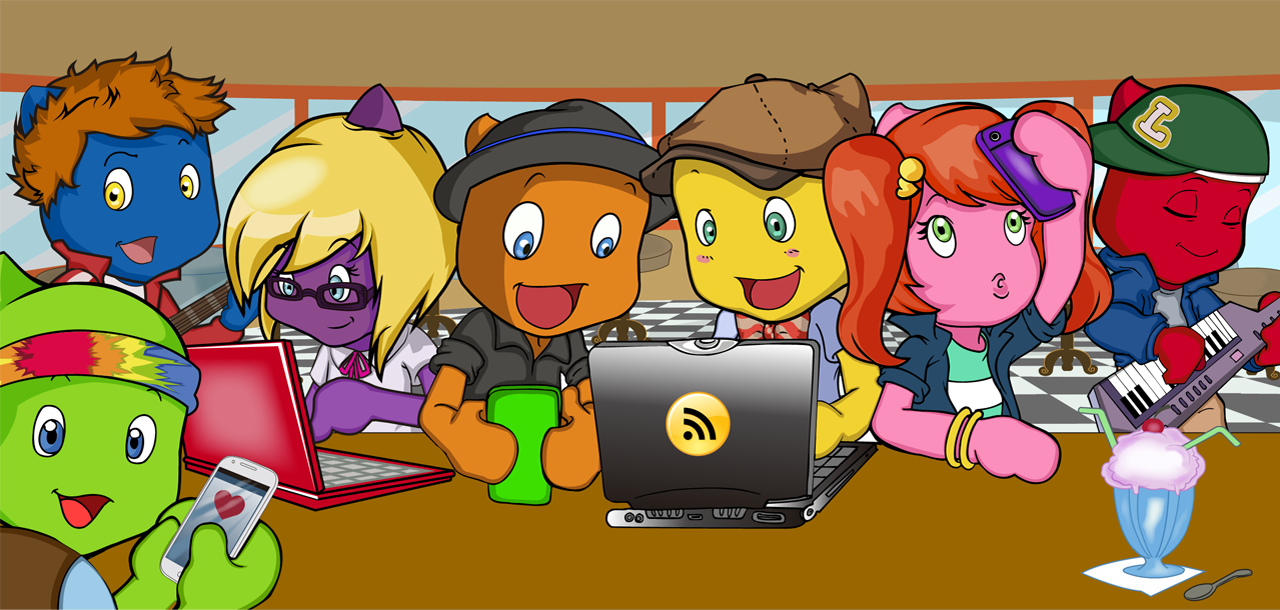 www.geehtheband.com is a website based on a music band from a faraway planet, where good values and manners are very important. When your child visits our website, or any web site, you have a responsibility as a parent to let your child(ren) know what they can do and not do on the site. This is especially true when it is possible for children to connect on a site with people they don't know. Our site doesn't specifically allow anyone to talk to other people, but we do allow comments about the music. Please read our 'Terms of Service' and browse our web site with your kids to become familiar with our music and characters, you'll be glad you did.
Then make sure you talk to your kids about the risks that always exist on the internet, as well as what to do in a variety of different situations, such as providing comments, accepting invitations, cyber bullying, and more.
Here are some basic safety rules to teach your children:
Never share with anyone on this or any site your personal data like email accounts, passwords, addresses, schools, and even your correct age, full names and places of residence.
Never send or share either inside or outside the internet, pictures of yourself, family or homes where they live.
Never open emails from unknown sources.
If you receive a comment or online threat, please report it immediately to the site manager.
Limit your interaction to making and publishing comments on the general aspects of the site you are visiting.
If there is any doubt about how to use any part of this site or any site, always ask for assistance from someone you trust.