Traveling with the family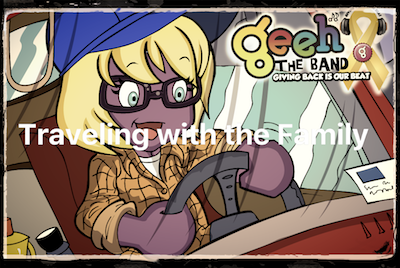 Have you ever spent the entire day – or at least numerous hours – in the car with your entire family for a road trip? It can be tough! Instead of skipping this option and opting for an expensive plane ride, here are a few tips to help your trip be more successful.
Make sure to stop for breaks
This is the most important tip in our book! Being stuck in the car all day is no fun and can bring down everyone's mood. Every hour or two make sure to stop at a rest stop to get some fresh air and stretch out those legs. Ten minutes can make a huge difference and rest stops are always fun for family photo sessions!
Have lots of snacks
No one likes to be hungry on trips. Make sure to pack tons of healthy snacks for the car ride. We love preparing sandwiches beforehand and bringing tons of sweet fruits along for the ride. Another great idea is to bring a couple options for candy and share it when you're getting closer to your destination to put everyone in a good mood!
Bring on the books
Encourage the family to spend time reading in the car instead of using up all the data on your cell phone plan. If you're looking for some book ideas make sure to check out our blog post featuring some favorites books in the preteen genre!