University Health System Visit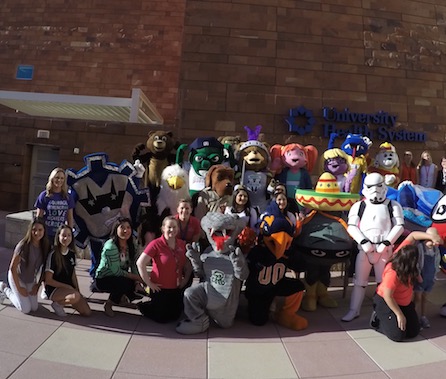 Did you know it is estimated that 15,780 children and adolescents will be diagnosed with cancer? Of the over 15,000 children and adolescents, Although cancer in children is rare, the numbers shocked us. This weekend we gathered all of the Geeh the Band members – Cue, Groove, Loop, Melody, Mid, Tune and Up – to go to the University Hospital to meet some new friends.
Along with spending time with the children at University Health Systems, we also performed some uplifting and positive music. Music therapy can be used to help alleviate emotional, physical and social stresses caused by cancer. Music is also known to boost your mood and help people – young and old –  through cancer treatment and recovery.
Our visit to University Hospital was made possible by Mascots for a Cure. Mascots for a Cure is a non-profit dedicated to helping children and their families battling cancer. We can't wait to partake in this life changing mission again.