Getting the kids ready for school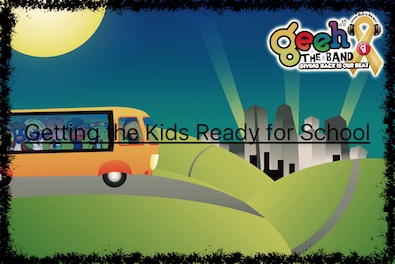 How fast do the days pass? It feels as though we were just writing about summer vacation and now we can smell the fresh markers and folders in the air. If you have a kiddo who's not too excited about heading back to school this fall, here are some tips on how to put a smile on their face when school is mentioned.
School supplies
In our family, new school supplies mean new tools for the new school year. We found excitement in checking out the hottest new back-to-school merch and loved organizing our backpack for the big day. If one of your preteens is going to have a locker this is a great time to start buying decorations to make every class break a little bit happier.
Start a new family tradition
Does your family host a movie night? Game night? Perhaps a everyone participates in making dinner night? If not, August is the perfect month to start a new tradition! Get the family together for one night out of the week to watch a new movie, play a favorite game or chow down on some great food. We think it's always important to connect the family before a new school year begins.
Jazz up that school desk
If your kids have homework (don't we all?) then a designated area for working is ideal for a productive household. Add colors, scissors, colored paper, anything to make the area bright and fun. Next time the kids sit down to complete a math sheet they might end up crafting as well!